Load Cell Manufacturers
Serving Alabama
Use our thorough list of load cell manufacturers and suppliers in Alabama to examine and sort top load cell manufacturers with previews of ads and detailed descriptions of each product. Any load cell manufacturers can provide load cell products to meet your company's specific qualifications. An easy connection to reach load cell manufacturers through our fast request for quote form is provided as well. This source is right for you whether it's for force gauges, load pins, or any other load cell needs.
Companies Serving Near Alabama
Spartanburg, SC
|
800-426-9010
Kistler-Morse is a reputable manufacturer and supplier of industrial weighing equipment, including Load Cells. The company has been in operation for over 60 years and has established a reputation for quality, innovation, and customer satisfaction.
Load cells are a core product line of Kistler-Morse. These devices are used to measure the weight of objects in industrial applications,...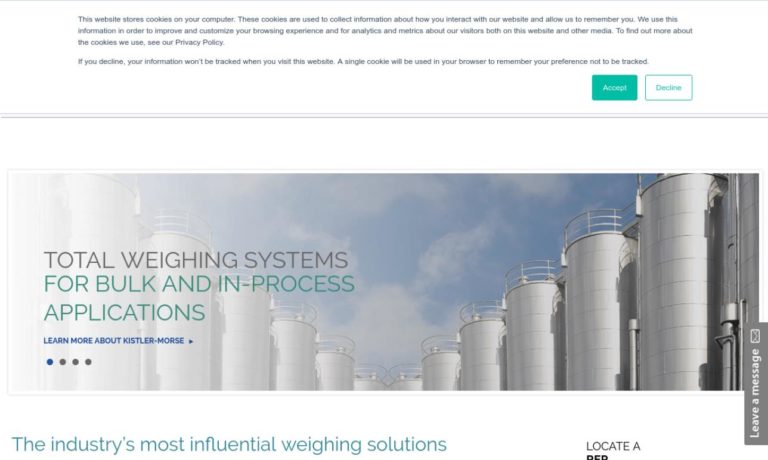 $$$